2021 Prize Winners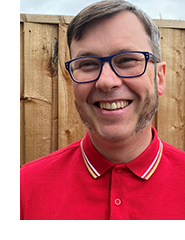 Working-class academics talking: a participatory critical storytelling project with Russell Group academics – Charlie Davis, University of Nottingham
Charlie Davis joined the School of Education at the University of Nottingham in January 2020 as an Assistant Professor in Higher Education. He began his HE career in 2009 at the University of Derby, moving to Nottingham Trent in 2015. Charlie completed his EdD at the University of Nottingham in 2018. He also holds an MA ICT in Education from the University of Nottingham, which he gained in 2010. Prior to his career in HE, Charlie spent eight years teaching English to speakers of other languages in England, the Republic of Ireland and Barcelona.
Charlie's research primarily focuses on utilising participatory research approaches to foster opportunities to challenge forms of social injustice. Through his work, Charlie uses critical storytelling methods to provide participants with creative opportunities to represent their lived experiences on their terms.
In this SRHE project, Charlie will work with a group of Russell Group academics who identify as being of Working-Class heritage to develop stories about their routes into academia. Mobilising critical storytelling methods, the participants will generate knowledge to develop podcasts communicating the all too often muted complexities of the lived experiences of working-class academics. The podcasts will be aimed at working-class students in, or considering, postgraduate studies to communicate to them that people with similar identity characteristics to them exist in higher education. This work contributes to innovative activist-orientated methodologies challenging forms of epistemic injustice which deny working-class people access to empoweringly transformative HE experiences. At a policy level, this study seeks to contribute to discussions about how to meet challenges which impede access to HE for academics and students identifying as working-class.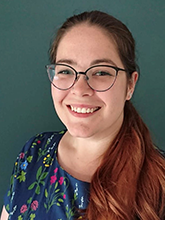 Considering the Impact of Further and Higher Education Tutor Imaginings of BTEC Learners upon Student Learner Identities – Freya Ernsting, Manchester Metropolitan University
Freya Ernsting is a Research Associate within the Faculty of Business and Law at Manchester Metropolitan University exploring the inequalities faced by students, particularly regarding transition and inclusion within Higher Education; ultimately investigating how they contribute towards a gap in degree progression and award. In addition, Freya is a tutor in academic skills and philosophical approaches to research. Freya is also a current doctoral student at the University of Strathclyde, examining cyborgian identities and the use of smartphones amongst young adults, investigating how the formulation of identity might have been impacted by smartphone use. Freya holds a BA(Hons) in Film and Media Studies, and an MA in Japanese Studies.
In this SRHE funded study, Freya will examine how BTEC learners are imagined within both further and higher education environments, and how those imaginings impact student learner identities. Whilst it is widely acknowledged that BTEC learners often experience less success within HE; data on progression and award gaps tends towards the quantitative, limiting the narrative and reasoning behind this picture. Therefore this research aims to illuminate the ways in which BTEC students are differently imagined and supported within FE and HE, considering how these perceptions shape students' own emerging sense of self and belonging as learners within HE. By connecting further and higher education, this research raises awareness of the needs of BTEC learners to promote accessibility and inclusion of different learning needs, and ultimately, supports student success. This will be achieved through a multi-method study, consisting of narrative interviews and diary based methods to consider the ways learner identities are embedded in a collective past, produced in practice through life experiences, and mediated by discourse.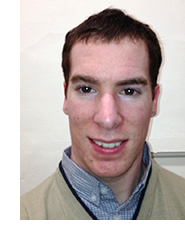 Disabled people's experiences of higher education during the time of the Coronavirus pandemic: Pasts, presents, and future – Stuart Read, Bath Spa University
Stuart Read holds an MSc in Psychological Research Methods and a PhD in Psychology from the University of Exeter. Following the completion of his PhD, Stuart was a Senior Research Associate at the Norah Fry Centre for Disability Studies, University of Bristol. Since 2018, Stuart has been employed as a Research Fellow in the School of Education at Bath Spa University.
Stuart's research interests intersect Disability Studies, Education, and creative and inclusive research methods. As a disabled person and activist researcher, Stuart is interested in researching the lived experiences of disabled people for the purposes of promoting social change. He is currently concerned with researching topics around disabled people's experiences of higher education, including: academic ableism; the inequalities that disabled people face when studying and working within academia; and how to embed principles of inclusion and compassion within the higher education sector.
For his SRHE research, Stuart will combine his interests by exploring the lived experiences of disabled students and staff as they navigate a pandemic academy. He will seek to understand disabled people's experiences of studying and working in COVID times from the onset of the pandemic to the present. He will also explore disabled people's hopes and fears about returning to a post-pandemic university environment, including their thoughts about what an inclusive and compassionate post-pandemic higher education sector could look like.